Check out this OWL3 game between 2015 Crescent City Cup winner Morris Greenberg and former World Champion Panupol Sujjayakorn. Despite Panupol winning the game by only five, Morris points to a midgame decision he made that he felt may have hurt him long term. It's an interesting and informative lesson into the idea of "points now" versus "points later".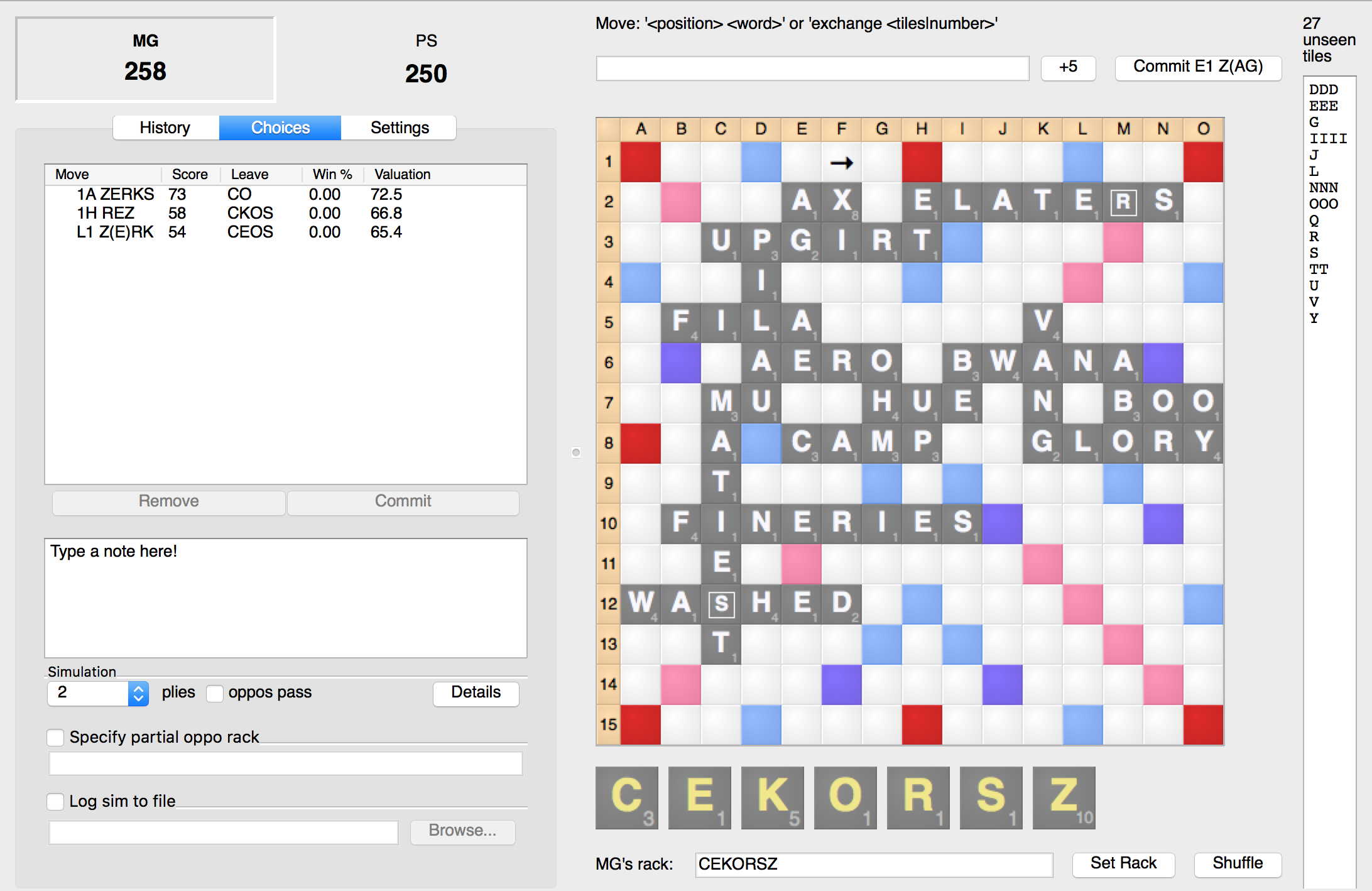 Here we find Morris with a powerful rack of CEKORSZ. Coming up with a list of potential plays here, he can safely narrow his search down to:
1A ZERKS 73 (CO)
1H REZ 58 (CKOS)
L1 Z(E)RK 54 (CEOS)
What would you play here? A couple of points to consider as you ponder this play:
Is it as simple as taking the points?
How would you factor the next couple of turns into your decision?
(For an added bonus, can you find Panupol's best bingo on the previous turn (instead of ELATErS)? We guarantee everybody reading this post knows this word.)